Newsletter Featured Listings Page 2
Newsletter Featured Listings Page 2
NOW'S THE TIME TO BUY!
HERE ARE HOT JULY DEALS!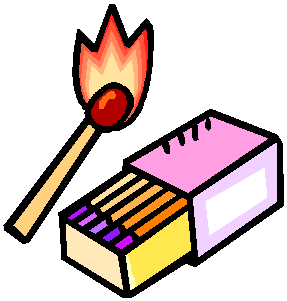 A HIDDEN TREASURE
"DROP DOWN DEAD DARLING" COTTAGE
WATERFRONT SWIMMING POOL
FOOTSTEPS TO STATE PARK

A LAKE MICHIGAN SLEEPER
SPACIOUS HOME WITH MOTHER-IN-LAW'S APARTMENT
ONE-OF-A-KIND WATERFRONT
SAFE HARBOR & DAVITS WITH BOAT PADS

KANGAROO LAKE -LAKE HOUSE
AT THE WATER'S EDGE
BOATHOUSE WITH SUNDECK
SAND BOTTOM SHORE!!




5 BEDROOM - 3 FULL BATH CONDOMINIUM IN SISTER BAY!
THERE'S ROOM FOR EVERYONE!!!!
TONS OF SPACE...FULL BASEMENT & ATTACHED GARAGE
PRIVATE WOODED SETTING...JUST FOOTSTEPS TO DOWNTOWN MARINA

ONE OF THE BEST LOCATIONS IN FISH CREEK!!!
BEAUTIFUL STONE & CEDAR SIDED CONDOMINIUM
3 BEDROOMS - 2.5 BATHS - 2100 SQ. FT.
FIELDSTONE FIREPLACE
ATTACHED GARAGE

AFFORDABLE DOOR COUNTY HOME SITE
FOOTSTEPS TO LAKE MICHIGAN SAND BEACH!
WALKING DISTANCE TO DOWNTOWN...DINING, SHOPPING, TOWN PARK
UNDERGROUND WATER AND ELECTRIC TO THE SITE
RESTRICTIVE COVENANTS PROTECT YOUR INVESTMENT




SUNRISE / SUNSET
ON THE SHORE OF LAKE MICHIGAN WITH FABULOUS VIEWS OF BAILEYS HARBOR
FOOTSTEPS TO TOFT POINT NATURE PRESERVE
WOODED...TRANQUIL...
SCENIC VIEW...GREAT PRICE!

AT THE TOP OF THE FISH CREEK HILL
THREE VIEW HOME SITES
ROLLING PANORAMA
VIEW OVER FISH CREEK VALLEY, PENINSULA STATE PARK & THE BAY OF GREEN BAY

120' OF LAKE SHORE
180 DEGREE VIEW OF STURGEON BAY'S SHIP CANAL
YEAR AROUND WATERFRONT ACTIVITY....SUMMERTIME PLEASURE CRAFTS...WINTER TUGS AND THOUSAND FOOT GREAT LAKE OAR CARRIERS









Integrity...Trust...Service...Excellence
These Are Connie Erickson's Core Values
Results with Integrity