Blast 11 November
Blast 11 November
THE WINDCHILL EFFECT

COMPLIMENTS OF
CONNIE ERICKSON
As the winds of November begin to blow, we start hearing, "the temperature is 15 degrees fahrenheit with a wind chill of minus 5!" The Windchill Table was designed by the National Weather Service to accurately calculate how cold air feels on human skin. The chart is based on heat loss from exposed skin and was tested on human subjects. For example, when the temperature is 15 degrees fahrenheit and the wind speed is 30 miles per hour, the windchill, or how cold it feels, is -5 degrees fahrenheit.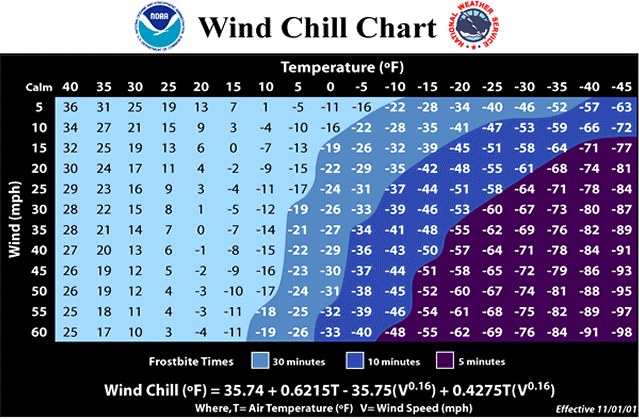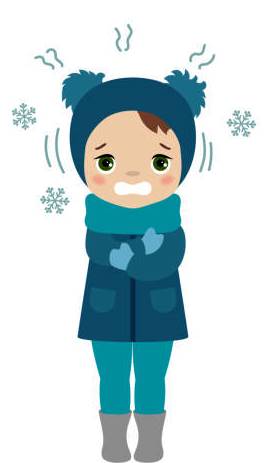 How Windchill Can Lead to Frostbite
The combination of cold temperature and high wind could cause your flesh to freeze (frostbite). The chart above has an indicator: the points where temperature, wind speed, and exposure time will produce frostbite on humans. Each of the shaded areas show how long a person can be exposed before frostbite develops. For example, a temperature of 0 degrees fahrenheit and a wind speed of 15 mph will produce a windchill temperature of -19 degrees fahrenheit. In this case, exposed skin could freeze in 30 minutes.
The Dangers of Windchill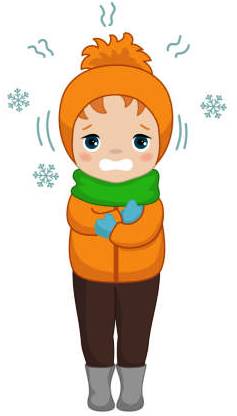 Frostbite usually starts with the fingers, toes, tip of nose, and earlobes. If you lose feeling in these areas or they are turning pale or white, immediately get indoors and get medical attention.

Hypothermia occurs when your body's temperature drops too low. Symptoms include uncontrollable shivering, disorientation, and incoherence. Seek medial attention immediately.

In both cases, rewarm the body very slowly.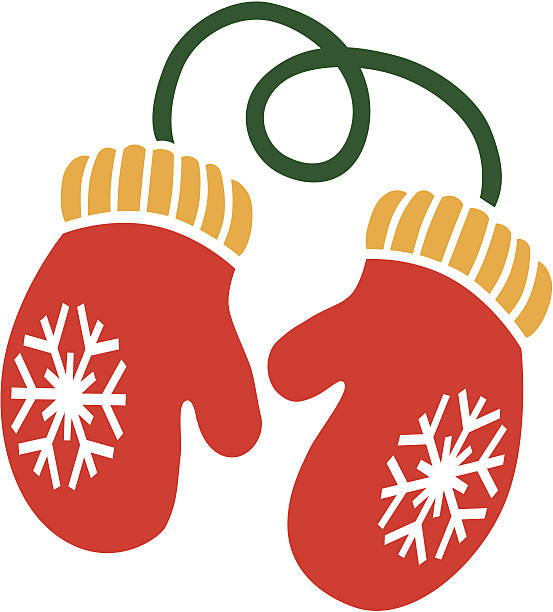 Play It Safe!
Dress for cold weather!

Wear layers of loose-fitting, warm clothing (the layers trap air and provide insulation).

Always wear a hat!

Mittens are better than gloves.
Source: Boys Town The Old Farmer's Almanac 2019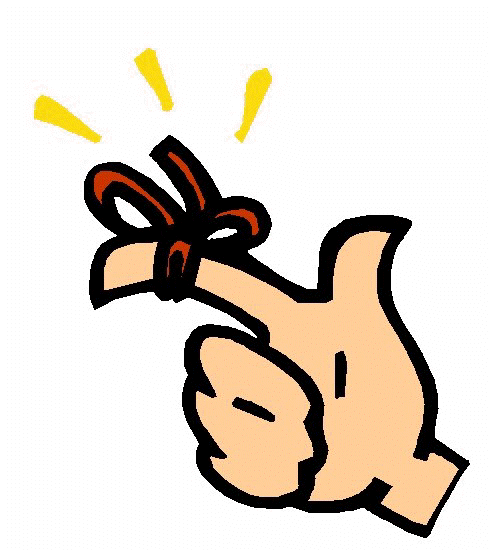 If you should know of anyone thinking of buying or selling real estate, please do two things:
FIRST: Tell them about CONNIE ERICKSON, and...
SECOND: Hit the reply button to this email and tell us how we can help them!
Integrity...Trust...Service...Excellence
These Are Connie Erickson's Core Values
Results with Integrity