Community of Fish Creek
Community of Fish Creek

Fish Creek is an unincorporated community within the Township of Gibraltar.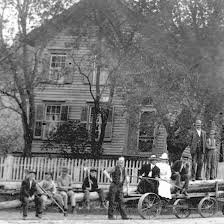 HISTORY...Gibraltar was established in 1858. Fish Creek was settled mainly by Asa Thorp as a dock and wood supplying business for passing schooners and became an active fishing community. Some early settlers lived on Chambers Island, but now Chambers Island is a seasonal Island.

PLACES TO VISIT...Door County Realty, Inc. is located in the heart of Fish Creek. We are right across the street from Peninsula State Park entrance. Peninsula State Park is 3776 acres large with 468 campsites, three group camps, a summer theater, an 18 hole golf course, sand beach, bike trails, a lighthouse and nearly eight miles of Door County shoreline.
Downtown Fish Creek is always active and is considered to be Door County's "hot spot". For outside dining, you can enjoy Cooper's Corner, The Gibraltar Grill, The Wild Tomato, Cookery, and Julie's Park Cafe. For upscale dining, I recommend Alexander's, The White Gull Inn and The Whistling Swan. FOR REAL
ESTATE SEE CONNIE ERICKSON AT DOOR COUNTY REALTY, INC.!
Fish Creek has fabulous art galleries that include Edgewood Orchard Galleries and The Potter's Wheel Gallery. You'll also find Peninsula Art School of Door County in Fish Creek. A visit to Door County would not be complete without experiencing the Peninsula Players Theater. Since 1937, Peninsula Players has been captivating Door County audiences with exceptional, professional productions of classic and contemporary literature from the theater's serene setting along the shores of Green Bay.
Family fun in Fish Creek is certain at Hands On Art Studio where everyone is an artist and The Skyway Drive-In Theater for an authentic outdoor drive-in experience.
You'll also find a fantastic marina and great swimming beaches in Fish Creek.
SEARCH DOOR COUNTY REAL ESTATE FOR SALE IN
FISH CREEK!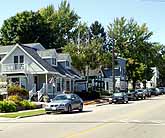 Other & Recreational Condominium
Integrity...Trust...Service...Excellence
These Are Connie Erickson's Core Values
Results with Integrity