Connie Erickson's Door County News
In this issue:

Connie's Corner: The Pulse of Door County's Real Estate Market

November Events: Jacksonport's Thanksgiving Day Parade, Holly Days....

Connie's Featured Properties

"Let us remember that, as much has been given us, much will be expected from us, and that true homage comes from the heart as well as from the lips, and shows itself in deeds."

– Theodore Roosevelt
---
Connie's Corner: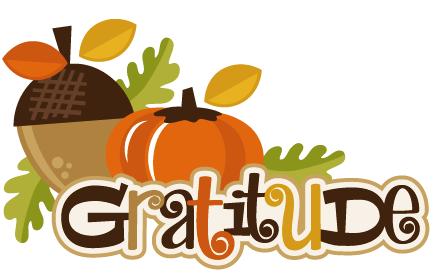 Even through Halloween was yesterday and Thanksgiving is drawing near, I was asked to write about what I am thankful for, this is pretty easy!!
On Halloween, October 31st, I arose to the second Door County snowfall of the year. Although it was a little early for snow, it was beautiful. The roads and driveways and sidewalks were all clear because of the warmth of the pavement. It doesn't get much better than that, all this beauty and no shoveling. So, the first thing I was thankful for is my eyesight so I could enjoy the majestic scenes unwrapping before me.
The next thing to be thankful for are my friends whom I meet every morning in the gas station. It's great to have a bunch of guys to act smart, talk smart, and create a few laughs. I am thankful for this fellowship.
I headed for Sturgeon Bay, passing more winter wonderland panoramas, phenomenal!
I went to the Door County Board of REALTORS and met with the girls in the office. Carey and Susan do a great job in keeping the Board running smoothly and aiding some of us who are technological dinosaurs, I am thankful for their friendship and help.
While at the Board, Lois Mickelson stopped in. Lois is 85 years old, sharp as a tack, and pretty as can be. She is probably our most senior REALTOR and still works hard every day for her customers and clients. She is extremely humorous, and it is a privilege to call her my friend, and I am thankful for Lois.
Late in the day, I headed over to Thyme in Baileys Harbor to meet my friend, Frank, and say hello to Dale Kiehnau, a bartender friend for forty years. David Peterson, with whom I was in the Fish business thirty years ago, came and sat with us. He's still in the fish business, as well as other endeavors.
Frank told a few falsehoods about some of my exploits, David joined in and submitted a few more questionable stories about me, and finally Dale had to add his two cents. Dale had to be careful, as he doesn't want me to reveal some of his old shenanigans. It was a fantastic afternoon, fun and I am thankful for the day, and the memories.
I headed home to Connie. I am thankful for my wife of 44 years, and grateful for the freedom she allows me to pursue all these endeavors.
As I got ready for bed, watching TV, I saw a repeat of the bestowing of the Medal of Honor on Matthew Williams, an American Green Beret, and one of our many military heroes. His story was very touching. I am grateful and thankful for these volunteers who sacrifice so much to ensure our freedoms, and allow us to enjoy the everyday happenings that we all take for granted.
Mr. Connie Erickson
a/k/a Bob Erickson