5 Facts That Determine Whether Your Property Sits or Sells
Tuesday, April 01, 2014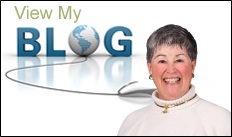 The 5 Facts That Determine Whether Your Property Sits or Sells:
While I have discussed pricing before, there is nothing more important than correct pricing. I can take the property in the worst condition, in the worst location, and keep reducing the price. I guarantee, eventually, that it will sell.
Study after study shows that the longer a property stays on the market, the less the Seller will net. The property becomes shop worn, and REALTORS pay little attention to it. While the Door County Market is still a buyer's market, it is more important to price your property at a competitive market value at the time that you sign the Listing Agreement. Because the second home buyer has less motivation to sell (they never had to buy), often times this is not what is done at the initial placing of the property on the market.
Correct pricing can becomes so competitive, that if you overprice by even a few dollars, it will mean that your property will sits and not sell. Additionally, your first offer is always your best offer. I cannot tell you, how many times in my 30 year career, that this has been demonstrated over and over again.
An overpriced property minimizes offers, lowers agent response, limits qualified buyers, lowers showings, lowers prospects, limits financing, waste advertising, waste marketing dollars, and nets less for the seller.