Tuesday, January 21, 2014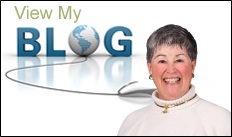 NEW LENDER RULES WILL NOT CHANGE THE WAY LENDERS DO BUSINESS….According to my friend and Senior Mortgage Loan Officer for Johnson Bank, Laura Seefeldt, there is good news on the horizon pertaining to the long anticipated lending rule changes. Mel Watt, the head of the FHFA has canceled the implementation of an increase in fees on loans delivered to Fannie & Freddie. And, more importantly, the significant increase in delivery fees for credit score and buyer loan to value reports have been canceled. This will help lenders comply with new limitations on fees charged to borrowers and keep rates close to their current level.
Laura also points out that there have been only marginal rate changes in the past four weeks. For example, On December 13, the 30 year rate was 4.4% and on January 10, 2014 the 30 year rate was 4.5%. The 7 year rate on December 13 was 3.875% and on January 10, 2014 it was 3.75%.

Overall, I feel this is good news and the Dodd-Frank conditions are not nearly as complicated and restrictive as I thought they would be. According to Laura Seefeldt, "Johnson Bank has always made loans to borrowers with the "ability to repay" (ATR). Business as usual for us :)".