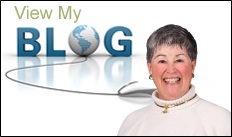 A property which is for sale has three prices.................
1. While your tax assessment may reflect the market value, after 30 years in the business, I have found that it usually does not. The State works on updating your assessment value each and every day. That is what the fair market value or the market value is on your tax bill. Once again, it is not always accurate. The State may not know any specifics regarding your home.
2. Appraised value. Again, after 30 years in the business, I have found some of the Door County Appraisers to be more accurate in value than the others. Some appraisers have just recently started appraising in Door County and other appraisers have appraised for over 40 years. While an appraisal is extremely important, and with a financed Transaction, it is a requirement, it may not reflect the true market value. Talk with your REALTOR regarding appraised value.
3. Market Value. The definition is simply what a buyer is actually willing to pay for your property. There is not an appraiser or REALTOR or your friend at church or your neighbor down the road who can really accurately tell you what the market value is for your home. Certainly, the have an opinion, and that is all that it is. Market Value is what the buyer is willing to pay.
4. As a Seller, you have 100% control over pricing your home for success. Work with a REALTOR who sells a lot of property and has a lot of experience in the Market. That usually will enable you to position your property to sell.