PRIVATE WELLS IN DOOR COUNTY - WHAT YOU NEED TO KNOW
Tuesday, May 13, 2014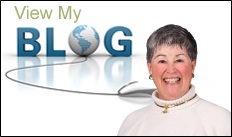 PRIVATE WELLS IN DOOR COUNTY - WHAT YOU NEED TO KNOW WHEN BUYING AND SELLING DOOR COUNTY REAL ESTATE!
The Door County Addendum A to the Offer to Purchase addresses the conformance or nonconformance of the well servicing the subject property. The Addendum asks a WI licensed plumber to determine if the well is up to conformance at the time of installation.
If there are repairs or work that needs to be done to bring the well up to conformance, if is usually the Seller's responsibility to have the plumber do that prior to a sale.
Many times, the nonconformance relates to the casing, which needs to be extended 12'' above the ground. Sometimes a new vermin proof cap is necessary to install. There are other things that are necessary also, and if the plumber can perform the tasks, the well is brought up to conformance.
If it can't be brought up to conformance, it is my understanding that it may continue to exist in its nonconforming state until the first time it must be repaired. If the plumber visits the site, and he sees that the well cannot be repaired, the nonconformance must be reported and disclosed to the DNR. At that time, the well may have to be abandoned and a new well dug.