Basic Septic and Soil Testing Information
Tuesday, March 18, 2014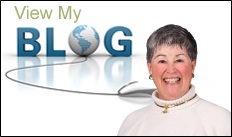 When buying and selling rural Door County properties, it is a good idea to have a little background on private waste disposal systems. Below are nine facts that I'd like to share with you:
A soil test is good forever. However, you should always verify with the Door Sanitarian as the location is determined during the testing and if something (i.e.: garage) was put in or on the location suitable for the system, the soil test may need to be re-done.
A Sanitary Permit is good for 2 years and if there are no changes, it can be renewed.
TMC tanks are steel septic/holding tanks that were put in from 1970 – 1990. These TMC tanks may fail sometimes within 5 to 7 years. All steel tanks have a shore life expectancy.
Holding Tanks cost about $5,000 to $8,000 to install.
Even with the new 2000 rules, the County is still putting in 40 to 60 holding tanks per year.
A new conventional septic system may cost somewhere around $7,500.
An at-grade system should cost $8,000 to $10,000.
A mound system should cost somewhere around $12,000 to $15,000.
In order to retain a restrictive flow agreement, the waste disposal system needs to be installed no earlier than 1980.