Stupid Sellers? I think not!
Monday, January 27, 2014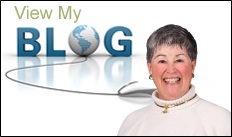 Because I list an average of 79 to 134 Door County properties per year, many of my Door County real estate competitors tell sellers that the reason my property listings sell is because I under-price them.
Occasionally, when I'm on a listing appointment, I am fortunate to hear this objection verbalized by the potential client. While there are several ways to deal with his statement, I have found that when I respond with, "Mr. Seller, I list an average of 79 - 134 Door County properties a year, and I have been the top Door County real estate salesperson, selling more real estate than anyone else in Door County each and every year for the past 25 plus years. So, I guess I just have stupid sellers!", there is a little nervous laughter in response and the potential client and I move forward.