Home Buying Trends
Wednesday, December 11, 2013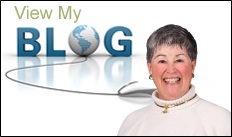 According to the National Association of REALTORS, home buyers today want an affordable home that is convenient to work. Balancing work and family is important (especially to Millennials). So homes that offer a short commute to work are appealing. In addition, the neighborhood is important as is the quality of school. A recent survey by REALTOR.com revealed that almost 45% of today's buyers are willing to pay a premium for quality schools.
Another important aspect of a home is its ability to support the buyer's lifestyle changes over a 15 year period. Five years ago, buyers looked at staying in their home for 10 years, today they plan to stay 15 years.
Open floor plans with high ceilings are also big sellers. Buyers want open spaces for entertaining and for quality time with friends and family (especially Gen Y's). High ceilings promote greater air circulation and provide for more natural light.
Energy efficiency is also high on the buyer's list. In a survey by the National Association of Home Builders, buyers that were surveyed said they prefer an energy-star rated home with energy-star rated appliances and windows.
Of course the above are national statistics and every market varies to some degree. In Door County, we are primarily a vacation home market. Schools and commute to work may not be high on our buyer's list. However, commute time from home to vacation home is important to many. If you're thinking about selling a Door County property, you can get the facts about what can make or break a sale of your Door County property here!