5 Low Cost Kitchen Re-Dos
Tuesday, November 27, 2012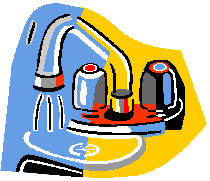 5 Low Cost Kitchen Re-Dos
The kitchen is the focal point of many homes. Here are 5 Low- Cost Kitchen Re-dos:
Hardware: Replace cabinet hardware…handles, knobs, and hinges are a quick and easy update. According to HouseLogic.com, an average kitchen is 200 sq. ft. with 30 linear feet of cabinetry, which equates to about 40 handles and knobs. Costs per knob or pull is $2 - $20, making an investment of $80 to $800.

Faucet: There are numerous options. Costs starting around $200.

Lighting: Adding LED under-cabinet light can have a dramatic effect for about $40.

Organization: According to Jamie Goldberg, a certified designer for National Kitchen & Bath Association, today's Buyers choose functionality over elaborate decoration. Practical storage like over-the-door-hooks, baskets in the pantry, drawer organizers, wall-hooks for pots and pans, and stackable shelves for cabinets will add appeal, typically for less than $100.

Countertops: Laminate can mimic the look of granite at a significant discount. The approximate cost for an average kitchen (30 linear feet) of laminate countertop is about $1,575 compared to $2,400 for granite.
Source: National Association of REALTORS, REALTOR Magazine (Mar/Apr 2012).