5 Things You Need to Know When Buying Door County Real Estate
Tuesday, March 4, 2014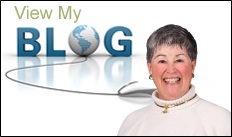 5 Things You Need to Know
When Buying
Door County Real Estate
1. NOW IS A GREAT TIME TO BUY! During the winter, there are less people visiting Door County; the leaves are off the trees, so you have more depth to your vision and perception; the interest rates are fabulous; and purchasing now can assure your enjoyment at the beginning of the Spring/Summer! Door County's real estate inventory is fairly good, and offers several opportunities.
2. YOU NEED TO BEGIN BY SHORING UP YOUR CREDIT.
3. WORK WITH A LOCAL LENDER. I ALWAYS recommend that a Buyer or a Seller looking to finance or purchase property go to a local financial institution. After three decades in this business, I can almost guarantee a Seller or a Buyer looking to finance property, that if they don't go to a local lender, they will have trouble and their transaction will most probably not close. A good REALTOR can suggest several local lenders to which you should apply, and through which your transaction would close with relatively few kinks.
4. LOOK FOR PROPERTIES THAT YOU REALLY CAN AFFORD! I do not find that this to be a problem with a second home purchaser…they are very responsible regarding seeking financing and having a financial institution give them a pre-approval. However, I have found this to be more prevalent of an issue with those looking to own a business up here. It is ALWAYS a very important and necessary step to talk with a lender BEFORE one starts looking. This sets the stage for a WIN down the line.
5. GET PROFESSIONAL HELP! Even though the Internet gives Buyers unprecedented access to property listings, the Internet cannot give the Buyer the insight necessary to make an educated buying decision. Buyers are always better off using a local professional real estate agent. I recommend discussing the benefits of Exclusive Buyer Agency Representation.