Wednesday, February 13, 2019
FIRE AND ICE FESTIVAL!
February 16
Downtown Sturgeon Bay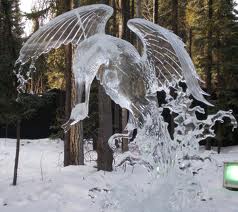 Warm up on a cold winter day during Sturgeon Bay's annual Fire & Ice Festival and Gala. Bundle up and come join the festivities starting at 9 am happening city wide. Watch ice carvers of all skill levels create an "ice-terpiece" and professional snow sculptors work their magic on a snow block. Free trolley rides around the city are available from 10:30 am to 2:30 pm and watch a professional blacksmith at work in Martin Park. READ MORE....