Are You "In" The Market or "ON" The Market?
Monday, February 03, 2014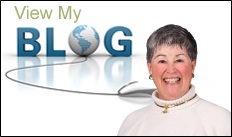 ARE YOU "IN" THE MARKET
OR
"ON" THE MARKET?
Sellers want to be "in" the market, not "on" the market. Since the time on market or days to sell is severe in Door County's second home market, sellers who do not enter the market at market value will find themselves "on" the market for a long time. For instance, in northern Door County last year, a waterfront home took on average 398 days to sell. I've seen properties in the Door County market stay on the market for 5 or more years before they actually arrive at a price which will place in the market!
I liken this to a football game. There are 11 players in the field playing the game at one time. The rest of the players are on the bench. They want to be in the game, but they haven't done the necessary things which would allow them to be selected by the coach to be in the game!