Avoid Selling to "Looky-Loos"
Monday, April 16, 2012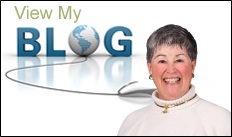 Trying to Sell to "Looky-Loos"
A prospective buyer who shows interest because of a "for sale" sign he saw may not really be interested in your property. Often buyers who do not come through a REALTOR may be years away from buying, and they are more interested in seeing what is out there than actually making a purchase. They may still have to sell their property, or may not be able afford a property yet. They may still even be unsure as to whether or not they want to make a property investment.
Your REALTOR should be able to distinguish realistic potential buyers from mere lookers. REALTORS should usually find out a prospective buyer's purchasing power. This will help you avoid wasting valuable time marketing to the wrong people.