COMMUNICATION IS KEY IN A REAL ESTATE TRANSACTION!
Wednesday, February 01, 2012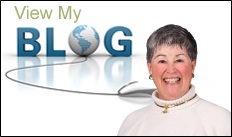 I was recently reminded of the importance of communication in a transaction between the Buyer and their REALTOR (and Seller and their REALTOR). We had an accepted Offer to Purchase. The Buyers were working through another REALTOR and I was working with the Sellers. Throughout the negotiations and then after the Offer was accepted, it was apparent that there was very little, if any, communication between the Buyers and their REALTOR The deal ultimately fell apart because of the Buyer's lack of understanding of the Offer process. I felt these Buyers really wanted the property, but were left in the dark when it came to procedures.
It is SOOOO IMPORTANT TO COMMUNICATE WITH YOUR REALTOR. The REALTOR is there to guide you through the transaction. Most people do not buy and sell real estate every day. I DO! Because I do, I can help you through the maze of writing the Offer, negotiations, inspections, financing, appraisals, zoning, offer deadlines, etc.
The best advise that I can give you, is to WORK WITH A REALTOR WHO COMMUNICATES WITH YOU CONSISTENTLY!