Don't Make the Mistake of Pricing Your Property Too High!
Monday, March 12, 2012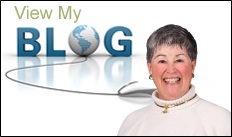 Pricing Your Property Too High
Every seller obviously wants to get the most money for his or her produce. Ironically, the best way to do this is NOT to list your product at an excessively high price! A high listing price will cause some prospective buyers to lose interest before even seeing your property. Also, it may lead other buyers to expect more than what you have to offer. As a result, overpriced properties tend to take an unusually long time to sell, and they end up being sold at a lower price.