Fire & Ice Fesitval in Sturgeon Bay
Wednesday, February 12, 2014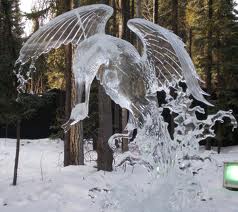 Location:
Citywide in Sturgeon Bay
Dates:
Feb 14 2014 - Feb 16 2014
The day is filled with novice and professional carvers turning massive blocks of snow and ice into works of art. The evening is filled with hot music and a dinner dance at Stone Harbor Resort. 800-301-6695. Details!