HOLIDAY CONCERT: GAUDETE BRASS QUINTET
Thursday, December 12, 2013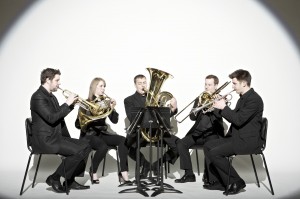 HOLIDAY CONCERT: GAUDETE BRASS QUINTET
Location: Max Supper Club in Baileys Harbor
Dates: Dec 14 2013

Midsummer's Music is proud to present the Gaudete Brass Quintet. A premier holiday dinner/concert will take place at Max Supper Club in Baileys Harbor. The package price is $60 per person. Reservations for the pre-concert dinner are required in advance. Concert only tickets are $25 for adults, $10 for students and children under 17 are free. Maxwelton Braes Lodge will offer special room rates for the weekend. A silent auction will take place at intermission. 920-854-7088. DETAILS!