Home Buyer Statistics for 2012
Tuesday, January 22, 2013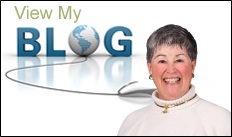 I just read some interesting real estate statistics in the Jan. 2013 edition of the Wisconsin Real Estate Magazine and wanted to share them with you.
According to the National Association of REALTORS, in 2011…
The typical home buyer was 42 years old.

That buyer had a median household income of $78,600 ($61,800 for first-time buyers and $93,100 for repeat buyers).

65% of the buyers were married.

16% of the buyers were single females (lowest share since 2001).

39% of the buyers were buying for the first time and moving into a house that averaged 1,900 sq. ft. with 3 bedrooms and 2 baths.

90 % of all buyers nationwide and 96% of buyers under the age of 44 used the Internet in their home search process, with 41% saying it was their first step.

The typical home buyer looked at 10 homes over 12 weeks.