Is the Real Estate Market Improving?
Monday, November 11, 2013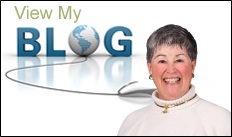 I recently read Lawrence Yun's (Chief Economist for the National Association of REALTORS) column and immediately identified with his summary of the economy, because he spoke just like I thought. He titled his article "Good Economy or Bad? Yes".
Yun says the consumer confidence index, for a good economy, should be at 100, and currently is at 80. While unemployment has improved significantly, Yun states that we terminated 8,000,000 jobs during this downturn period. The employment rate remains the same at a low of 59%.
I tell buyers and sellers that Door County's real estate market is better, and I make that statement cautiously. I say while the market is improved, we have not seen leap and bound improvement in the market. The current Door County real estate trend report indicates Door County's real estate market in 2013 should be very similar to 2012 in Sales and Listings SOLD.
Yun says home owners have a median net worth of almost $200,000, while renters only have a net worth of $4,000. He doesn't make any predictions for 2014, and tells us that we will have to wait and see. Yun ends his article by calling these times "the strangest of times". It seems like, we giveth, and then we taketh away.