KITCHEN TRENDS FOR 2013
Thursday, March 07, 2013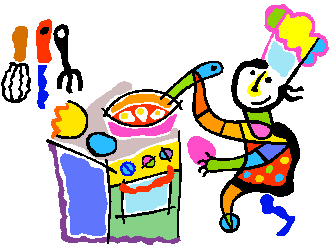 Kitchen Trends for 2013
I recently read an article written by John Riha, author and columnist who has written seven books on home improvements as well as hundreds of articles on home-related topics. According to Riha, contemporary kitchens are in. When thinking of a kitchen re-do or building new think simple and more modern and less elaborate detail and trim. Kitchen cabinets are dark or white…natural oak is out. Multi-dimensional kitchen islands are a must. These islands serve as food-prep areas, snack stations, wine storage, and display cabinets for art. The kitchen island is essential for directing traffic flow within an open floor plan. If your kitchen is small, Riha suggests trying a rolling cart to pull out when you need it.
Porcelain and ceramic slabs that look like stone, wood and fabric are the new materials for countertops. One-of-a-kind tiles accents as well as glass tiles…clear glass panels over painted soft color walls are suggested for back splashes.
Appliances are disappearing. Appliances are hiding behind wood panels and faux veneers. Riha says GE's slate and Whirlpool's Ice White are "bucking the stainless steel trend, but don't bet on stainless going away anytime soon – it's still hot."
Another trend is wide glass doors from the kitchen leading to the outdoors.
Source: National Association of REALTORS