Lake Michigan Water Level Dropping
Friday, October 19, 2012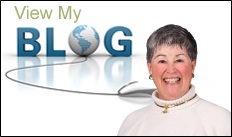 LAKE MICHIGAN WATER LEVEL DECLINED 7 INCHES IN SEPTEMBER! The Door County Advocate had in an interesting article on the declining Lake Michigan water level. According to the October 13, 2012 article, Lake Michigan water levels are at the record low level set in 1964. The article said the lake level has fallen 70 inches since 1986. You may recall, in 1986 we saw record high levels. The lake level fell 7 inches in the last month alone and the U.S. Army Corps of Engineers expect it to drop another three inches by mid-November.

The article sited the following as reasons for the declining lake levels:
(1) The summer's hot, dry weather and the mild winters of late as major reasons.
(2) The dredging of the St. Clair river channel.
(3) The billions of gallons of water a day taken from the lake by municipalities.
(4) The deep wells in the Chicago area.
(5) There are also more than 20 companies licensed to bottle water in Wisconsin…nearly half located within the Great Lakes watershed.