REAL ESTATE MARKET HAS TURNED THE CORNER!
Thursday, February 14, 2013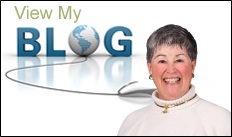 THE REAL ESTATE MARKET HAS TURNED THE CORNER! According to the National Association of REALTORS chief economist Lawrence Yun, "existing-home sales, new-home sales and housing starts are all recording notable gains (in 2012) in contrast with suppressed activity in the previous four years, and all the major home price measures are showing sustained increases."
In Door County, we experienced a busier 2012 real estate market than previous years as well. The number of residential inland home sales in Northern Door County was up 27% over 2011. We also experienced a large gain in the number of inland lot sales in Northern Door County (up 36%) and commercial sales were up a whopping 59%!
The trend this year is less available properties for sale. This will keep real estate prices from sliding. Good news all around!
You can see up to date Door County real estate market statistics on my web site, RIGHT HERE!