Selling Tip #2 - The Clean Factor
Tuesday, April 08, 2014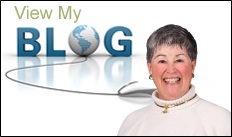 The Clean Factor
Most people are turned off even by the smallest amount of uncleanliness or odor when buying an improved property. Sellers lose thousands of dollars because they do not adequately clean. If your house is adequately cleaned you will be able to sell your home faster and net hundreds if not thousands of dollars more.
In preparing a house for sale, I encourage my sellers to attend to the small items, as that is what a major impression. Ceiling fans should be washed and sparkling. In going into the mechanical areas, I tell my sellers that if these mechanics are washed off with soapy/sudsy water, it gives the buyer the impression that this seller really takes care of their home. Light fixtures are another area of extreme visibility, and rarely one which sellers clean on a regular basis. Not only should this be done inside, but also on the outside lights of the property. It is also important to clear and eliminate the spider webs.
Unless your property is sprayed by a spider man on a regular basis, I have found that the windows, and screens, become coated with spider webs and small pieces of debris like leaves. Additionally, spiders have a tendency to defecate on the frames of the windows, and leave little spots all the way around. Again, this attention to detail makes a huge difference. Most agents have difficulty addressing odors in the house to their sellers. One of the particular difficulty is that of pet odor. Sellers who have pets in the home do not smell them. Cat urine can be even more offensive in nature, Sellers today are even removing the pet food dishes at the time of the showings. While most people loves pets, they are totally turned off by pet odors, and whether we as pet owners realize it or not, those smells do exist in your home.
If you are a smoker, it is a kiss of death. A smoker's house, in most cases, will stay on the market forever.