Sister Bay Centennial Celebration!
Thursday, June 07, 2012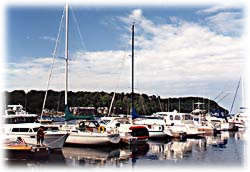 JUMPIN' JUNE
AND
SISTER BAY CENTENNIAL CELEBRATION
JUNE 9TH
DOWNTOWN SISTER BAY
Begin your summer vacation season in Sister Bay and enjoy Sister Bay's Centennial Celebration! Sponsored by the Sister Bay Lion's Club to benefit the Leader Dog for the Blind Program. DETAILS HERE!