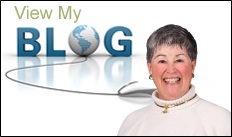 Don't Limit Your Property's Exposure!
Print ads are not the answer to selling your property! Your REALTOR should employ a wide variety of marketing techniques and have a pro-active marketing system. Your REALTOR should also be committed to selling your property and have systems in place that expose your property to as many potential buyers as possible.
I've been selling Door County real estate for 28 years. Over the years I've developed systems that pro-actively market my property listings. If you're thinking about selling your Door County property, I'd love to help you.