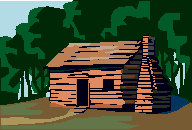 This year Wisconsin adopted changes to laws governing nonconforming structures. A nonconforming structure is defined as "a dwelling or other building that existed lawfully before the current zoning ordinance was enacted or amended, but that does not conform with one or more of the development regulations in the current zoning ordinance." The term "development regulation" is defined as "the part of zoning ordinance that applies to elements including setback, height, lot coverage, and side yard." (Wis. Stat. SS62.23(7)(hb).

Previously, repair and maintenance as well as replacement of nonconforming structures was limited by local ordinances. Because of this, lenders and title companies considered nonconforming structures to be a "higher risk".

In 2006, Wisconsin passed a law that allows nonconforming homes and structures to be rebuilt if destroyed by natural disaster. (2005 Wisconsin Act 112). In 2009, the State Department of Natural Resources updated the state's shoreland zoning regulations to allow for unlimited maintenance and repair of nonconforming principal structures and more flexibility regarding expansions depending on how close the structures are located from the water.

This year, Wisconsin passed laws stating the local ordinances may not prohibit or limit the value of maintenance repairs, and remodeling of nonconforming homes and buildings (2011 Wisconsin Act 170) and that nonconforming wet boathouses may be repaired and maintained without limits on the value of such repairs and maintenance. (2011 Wisconsin Act 167).

For more detailed information, see REALTORS' Guide to Wisconsin's New Nonconforming Structures Laws by Tom Larson, Wisconsin Real Estate Magazine, June 2012.