Friday, December 30, 2011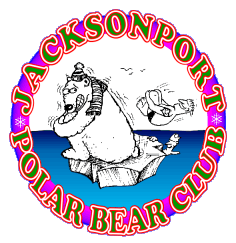 JACKSONPORT'S POLAR BEAR SWIM!
JANUARY 1, 2012
NOON SHARP!
Enjoy a refreshing dip in Lake Michigan with the Jacksonport Polar Bear Club. For 26 years, the Jacksonport Polar Bears have taken the plunge into January's icy Lake Michigan waters. It's a fun event...for me, a fun "spectator" event! The club hopes to have 1,000 brave soles make the splash at Jacksonport's Lakeside Park....