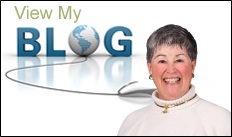 5 more things you need to know before buying Door County real estate:
Working with a seasoned REALTOR like myself (going into my 3rd decade!), enables you to take advantage of my vast amount of knowledge which aids you in the purchasing decision.​
In Wisconsin, a REALTOR is a member of the Door County Board of REALTORS and as such, participates in the Multiple Listing Service (MLS). A REALTOR is an extension of the seller through this association with the MLS and therefore, represents the seller. You can, however, contract with an Agent to represent you in a Buyer Agency Contract. I highly recommend this.
In hiring a home inspector, you should choose one who does inspections in the area where you are purchasing. The home inspector's job is to point out problems that could require costly repairs now and down the road. We have excellent inspectors in Door County, and typically the Inspection Contingency addresses structural, mechanical and safety and health issues. If you need any testing performed (ie: radon), you must mention that in the "Testing Contingency" in the Offer to Purchase. This is not covered in the "Inspection Contingency".
Aim for a property you can actually afford. Have an initial consultation with a REALTOR to discuss your buying power. It is a total waste of your time and the REALTORS to look at properties that are too expensive…..not to mention how unfair it is to the Seller who takes the time to prepare the property for your viewing.
In my opinion, there has never been a better time to buy Door County real estate.