Tuesday, February 25, 2014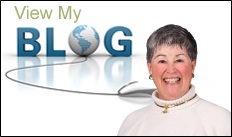 NEW LENDING RULE UPDATE!
As we promised in our last video BLOG about the January 10th changes effecting mortgage loans Laura Seefeldt, AVP Sr. Mortgage Loan Officer with JOHNSON BANK has provided me with the following update:
The Consumer Finance Protection Bureau (CFPB) is the regulatory arm that is requiring changes to the way lenders underwrite, price and service mortgage loans. Many of these changes will be invisible to the average mortgage consumer, as reputable lenders have always followed these guidelines as a general business practice.
The new requirements are referred to as ATR (Ability to Repay) and QM (Qualified Mortgage). ATR means that lenders must document the consumer's ability to pay back the loan. REALLY!? Again, reputable lenders have always done this. Lenders can no longer originate low-doc or no-doc loans, nor can "teaser rates" be offered.
Qualified Mortgages must meet the standard of income, assets and credit, established by the secondary market (Freddie Mac, Fannie Mae and FHA/VA). Another change, but less impactful is that the fees to obtain the mortgage are capped at 3%. (Laura Seefeldt has never done a loan with that many fees!!) This rule will prevent mortgage brokers from padding their bottom line with excessive fees charged to borrowers. Additionally, consumers must be provided with a copy of the property appraisal at least 3 days prior to closing. Lastly, the appraiser must make notation if the subject property is suspicious of being flipped. If so, there is a limitation on using "phantom value".
For the most part, it's business as usual at Johnson Bank and the new rules/regs will mostly impact the less than reputable lenders out there.