Tuesday, October 30, 2012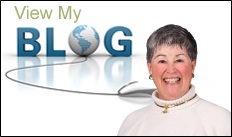 The real estate market, it seems, is not immune to scams. According to the Wisconsin REALTORS Association, new property owners are subject to a new deed scam. In this scam, the new property owner receives an official looking letter in the mail. This letter appears to be credible as it has the property owner's name, property address, legal description and other public information contained within it. If further describes types of real estate conveyances and transfer of services. The letter recommends that a new home owner obtain a copy of the recorded deed...and for $84.00 the scam company will send a copy of the recorded deed.

A new property owner does not need to respond this type of correspondence. In the Door County real estate market, our transactions are typically closed by a title company. After the closing of the real estate transaction, the title company delivers the deed to the Door County Register of Deeds and has the deed recorded. After the deed is recorded, the document is typically returned to the title company, who in return sends the deed to the new property owner along with the property owner's title insurance policy.

If for some reason another copy of the deed is needed, the property owner can obtain a copy by contacting the REALTOR, title company, or the the Door County register of deeds directly. There may be a small fee for a copy of the deed, but it will be much less than the $84.00 requested in the recent scam.
.